While it looked like Atlanta, Georgia's Metropolitan Area Rapid Transit Authority (MARTA) was on its way to receiving much-needed funding and updates, the bill that would have enabled this was killed in the legislature late last week. It was reported that the bill would have allowed Fulton, Dekalb, and Clayton counties to levy a half-cent sales tax to fund transportation over the next 40 years – an $8 million in capital funding that could have paid to expand MARTA service.
The funding could have extended commuter lines further into the suburbs, lengthened light rail to Emory University areas, extended rail and bus rapid transit further east, and/or constructed a streetcar service along the city's Beltline, according to a Curbed article.
The Georgia Senate committee had passed the bill in mid-to-late February but that's where the progress stopped.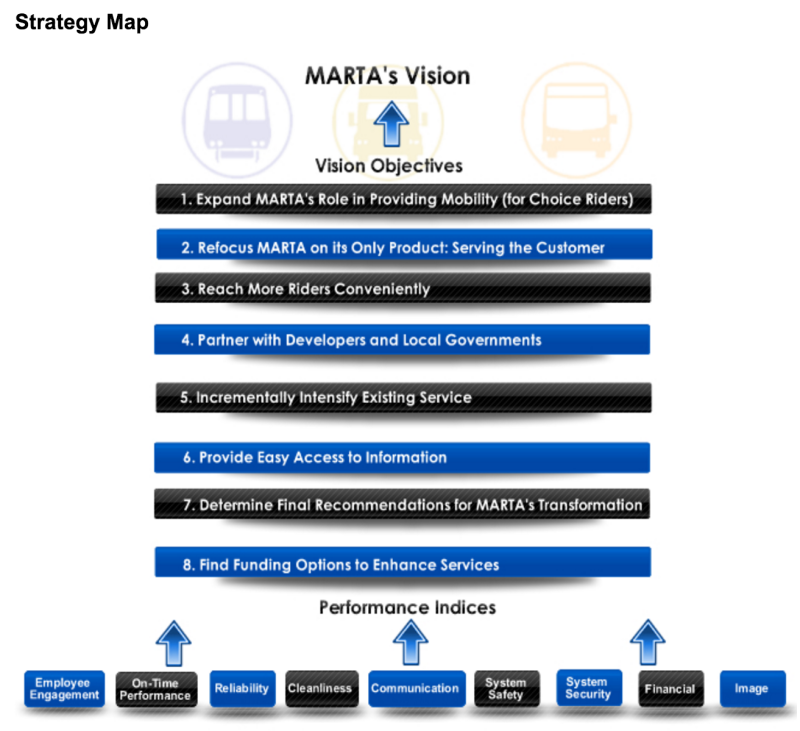 Before the measure could be put before voters, it had to pass through Georgia's state legislature, dubbed the "Gold Dome," which has had a history of being hostile to transit issues. The measure had the backing of the Metro Atlanta Chamber, the Congress for New Urbanism, advocacy group the Coalition to Advance Atlanta, and surveyed citizens. Supporters were optimistic because Senate bill sponsor Brandon Beach is a Republican from suburban Alpharetta.
Even with this demographic showing support, the bill did not receive a Senate floor vote. The bill did not make the Senate Rules Committee calendar and did not receive a Crossover Day vote.
After a result he clearly was not expecting, Beach commented, "It's dead – I put a lot of effort in that."
While there remains uncertainty as to why the bill was killed, House Speaker Jan Jones said she was concerned with 6 GOP senators with districts similar to Beach who were against the bill.
Speaking for the Coalition to Advance Atlanta, President Nick Juliano said, "Studies have shown dramatic support across the metro region for this bill, including a majority of North Fulton residents and Republican primary voters. By denying residents the opportunity to voice their opinions at the ballot box, opponents of transit expansion are continuing to kick the can down the road on this critical issue at a time in which we need real policy solutions rather than the politics of gridlock and rejection. Our residents deserve a vote, and our coalition will be spending the coming months continuing to build grassroots support for expanding transit and making metro Atlanta the best place it can be to live, work, and play."
Images by Atlanta Streetcar, MARTA, & MARTA